Other Boyd Castles Coming Soon; Brodick Castle, Bedlay Castle, Old Slains Castle, Trabboch Castle, Picton Castle, Edinburgh, Glencairn, Badenheath Tower, Drumcal, Traquair House, and Trochrig House.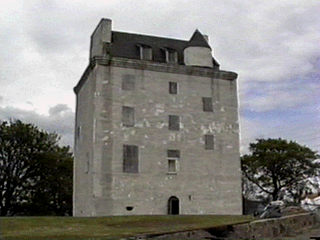 Law Castle
Law Castle was built in 1468 for Princess Mary,
daughter of James II, upon her marriage to Thomas
Master of Boyd, and later Earl of Arran.
It stands on a hill overlooking West Kilbride.