Ellen Boyd
b. 20 Oct 1805
d. 14 Dec 1861
Above is the gravestone of Eleanor (Ellen) Boyd (maiden name Coe) wife of James Boyd b. 15 Oct 1785, pictured to the right. She is buried next to her husband James in the Lucas Grove Cemetery (formerly known as the Brackett Family Cemetery) in Hardin County KY.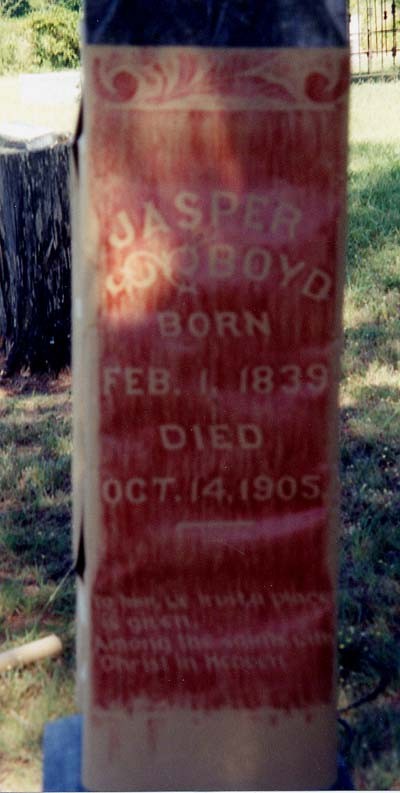 William Jasper Boyd
b. 1 Feb 1839
d. 14 Oct. 1905
Buried in Whitemound Cemetery, Whitemound TX he and his wife Nancy share the same gravestone.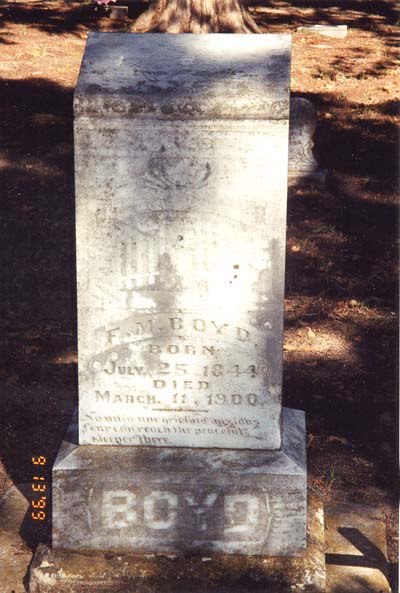 Francis Marion Boyd
b. 23 July 1844
d. 11 May 1900
Buried in Montague Cemtery, Montague TX.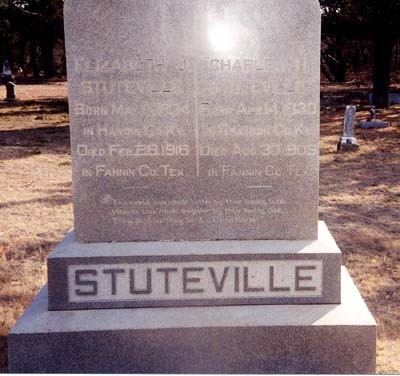 Elizabeth (Boyd) Stuteville
b. Sept 1834
d. 28 Feb 1916
Buried with her husband;
Charles Stuteville
b. 4 April 1830
d. 3 Aug 1909
Buried in Burns Cemetery 1 mile from Trenton TX on Hwy 121 Son Samuel is buried next to them ( I have no info on Samuel).
Alice Bell Suteville
b. 18 Sept. 1856
d. 2 March 1863
Daughter of Elizabeth (Boyd) & Charles Stuteville. Next to her is buried her sister Jophena b. 1861 d. 1863 (stone almost smooth).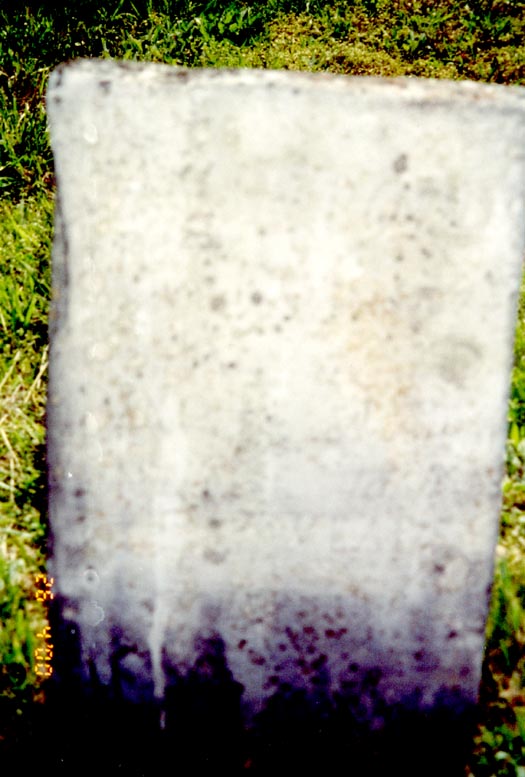 James Boyd
b. 15 Oct 1785
d. 11 aug 1871
Gravestone is almost smooth. Buried next to his wife Ellen in Lucas Grove Cemtery.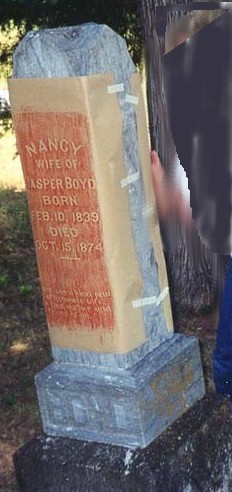 Nancy Boyd (Shively)
b. 10 Feb 1839
d. 15 Oct 1874